A visit to MD Coté Medical Spa gives you access to one of the top physician cosmetic injectors in the country and world-class aesthetic treatments. We take time with every individual client to understand their unique concerns and find genuine fulfillment in offering treatments to match their lifestyle. Whether your outlook on life is "Go big or go home!" or "Slow and steady wins the race", we know that we can create a treatment plan to give you the best results with your budget and timeline in mind.
DR. CYNTHIA COTÉ
OWNER & PHYSICIAN
Dr. Cynthia L. Cote graduated with her MD from Temple University Medical School in 1987. She has over 30 years of professional experience in the medical field and is Board Certified in Family Medicine. Over the course of her career, she has been a University of Washington Family Practice Assistant Faculty and certified in Bariatric Medicine and Holistic Medicine.
For over 17 years, Dr. Cote has specialized in injecting Botox, Filler, and minimally invasive anti-aging procedures. She has trained with some of the world's top injection experts and stays up-to-date on the latest products, trends, and techniques. Dr. Cote is a member of the American Academy of Anti-Aging Medicine and has been a trainer for Suneva, an injectable filler.
Dr. Coté is a Diamond Plus Partner with Allergan, which puts her within the top 1% of injectors in the country. In addition, she is a Bella Diamond injector with Suneva, the makers of Bellafill. In 2015, Dr. Coté was named the top Bellafill injector in the country.
Among her many accolades in aesthetic medicine, Dr. Cote is a Diamond Partner with Allergan, which puts her in the top 1% of injectors in the country.
Part of Dr. Cote's passion is educating her clients on their options to restore and enhance their natural beauty. She believes in empowering women through all phases of their lives to improve their self-confidence.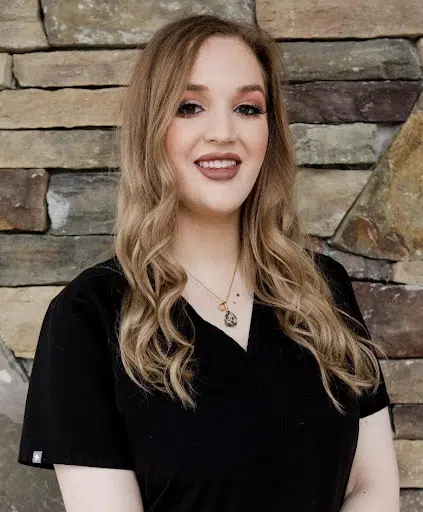 LYNDSEY
LEAD MASTER AESTHETICIAN
Lyndsey has been working alongside Dr. Cote for the past eight years. She is certified in all of the aesthetic treatments provided here at MD Cote. She graduated from Clover Park Technical College and received her AA-T in Esthetic Sciences. Lyndsey is passionate about aesthetics but is even more passionate about building relationships with her incredible clients. She says, "I love to see our clients' face, skin, body, and mind change in a positive way when they get a treatment from me." When she isn't working skin magic, you can find Lyndsey spending time with friends & family, cooking delicious vegan meals, and going on long walks.
Lyndsey's Favorites
Treatment: Sciton Forever Young BBL
Product: Alastin Restorative Skin Complex
Starbucks Drink: Pink drink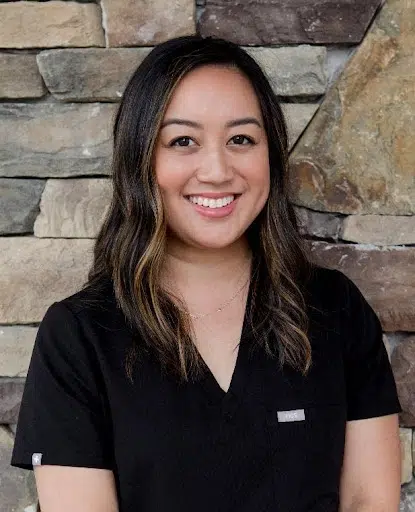 JODEENA
ASSISTANT MANAGER
Jodeena was born and raised in Everett, Washington. After graduating from the University of Washington, she turned her focus to aesthetics, graduating from Evergreen Beauty College and earning her Master Aesthetic license. After 5 years of providing aesthetic treatments at some of the area's top Plastic Surgery & Dermatology practices, Jodeena joined MD Cote where she has been able to merge her passion of skincare with her love of training and empowering people with tools they need to succeed. Outside of helping the clinic run smoothly, Jodeena enjoys traveling with her husband Travis, hiking, and trying new restaurants.
Jodeena's Favorites
Treatment: Chemical Peels
Product: SkinMedica HA5 Rejuvenating Hydrator
Starbucks Drink: Tall Caramel Macchiato
TESSA
MASTER AESTHETICIAN
Tessa hails from Grand Junction, Colorado, but now calls Maple Valley home. After earning her Master Aesthetic license, she worked in a medical spa in Bellevue, where she became highly specialized in skincare, lasers, and microneedling. Tessa's passion for aesthetics is palpable. In her own words, she says, "I find it so rewarding to help others reach their skincare goals and feel as beautiful as they truly are!" When she isn't working, you can find Tessa spending time with her husband, raising her young daughter & teen triplet boys, and indulging in a glass of wine.
Tessa' Favorites
Treatment: Sciton BBL & Skinpen Microneedling
Product: SkinMedica TNS Advanced+
Starbucks Drink: Iced Americano with Cream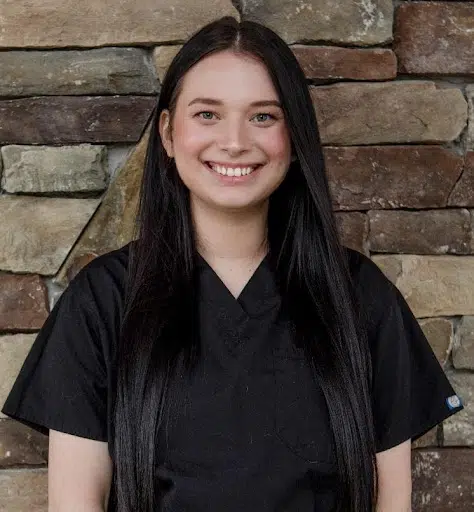 JESSICA
AESTHETIC ASSISTANT
Jessica is Dr. Cote's right hand in and out of the treatment room. Integrating her background in cosmetics and customer service with her degree in business administration, Jessica simultaneously assists Dr. Cote with our amazing patients while maintaining a high level of organization. Having been hand-chosen & trained by Dr. Cote, Jessica is well-versed in all of the injectable treatments as well as at-home skincare to extend patient results. Her personal philosophy is that "women should do whatever they want to feel beautiful and confident, no matter what anyone else thinks." When she isn't assisting Dr. Cote, you can find Jessica exploring her creative side through crafting, painting & designing or spending time with her fiancé and adorable chi-weenie dog, Piper.
Jessica's Favorites
Treatment: Botox
Product: Alastin Regenerating Skin Nectar
Starbucks Drink: Venti iced chai with an extra 3 pumps of chai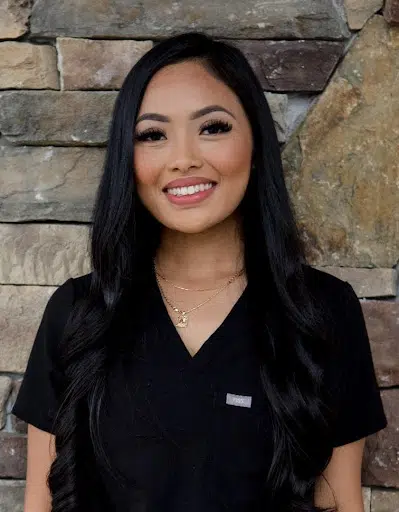 JENNA
BODY CONTOURING EXPERT
A Master Aesthetician and CoolSculpting Master, Jenna brings 5 years of experience to MD Cote. Truly passionate about body contouring, Jenna specializes in CoolSculpting and has received the highest level of education offered at CoolSculpting University. She loves what she does and says, "It is such a rewarding feeling to help assist patients in their CoolSculpting journey and to help them feel their best." Her artistic design and meticulous attention to detail allows her to expertly assess patient's bodies and is the reason she is one of the most sought-after CoolSculpting providers in our area. Outside of transforming reflections, Jenna has two little girls who are her world.
Jenna's Favorites
Treatment: CoolSculpting
Product: Alastin Restorative Skin Complex
Starbucks Drink: Iced shaken espresso with white mocha and sweet cream foam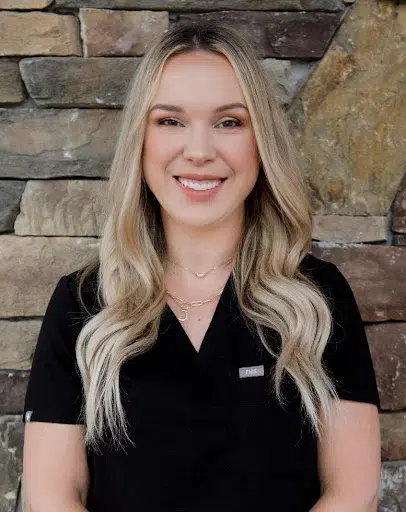 RACHEL
AESTHETIC NURSE INJECTOR
A PNW transplant, Rachel and her family recently moved here from North Carolina. Spending the first half of her nursing career as a labor and delivery nurse, Rachel then set her sights on aesthetics and never looked back. Rachel loves being able to impact how a woman feels about herself and often describes her job title as "Confidence Injector." Rachel has trained with some of the top injectors in the country on advanced Botox & dermal filler techniques, and she works closely with Dr. Cote. When she is not helping others feel confident, Rachel is spending time with her husband and two daughters exploring the Pacific Northwest, hiking, and kayaking.
Rachel's Favorites
Treatment: Botox
Product: SkinMedica TNS Advanced+
Starbucks Drink: Hot cinnamon dolce latte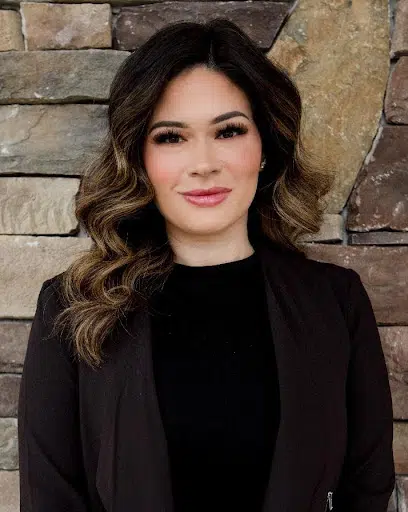 JOLENE
FRONT OFFICE COORDINATOR
Jolene is the beautiful & bubbly personality you will first encounter at MD Cote. She has spent her entire career in the beauty industry, where she has honed her customer service, management skills, and passion for helping women feel beautiful. Jolene plays such an important & supportive role for each patient at MD Cote, ensuring each visit to our clinic is a positive experience. Outside of work, she spends time with her husband and three children and travels as much as possible.
Jolene's Favorites
Treatment: Diamond Glow
Product: Alastin Hydratint Pro Mineral SPF
Starbucks Drink: Iced shaken espresso with 2 pumps white chocolate and sweet cream cold foam
BRITTANY
PRACTICE MANAGER
Brittany was born and raised in Eastern Washington. She attended the Euro Institute of Skincare & Wellness and went on to earn her Master Aesthetic license. She joins MD Cote with over 15 years of diverse experience in medical aesthetics. From providing treatments to management, she has covered every role in a medical spa. She truly loves being able to merge her fundamental knowledge of skincare and lasers with her management background to find ways to improve processes, procedures, and the patient experience at MD Cote. When she isn't busy helping to build an empire of #GlowGang boss babes, you can find her studying at Bellevue College where she is working towards becoming a registered nurse and ultimately a cosmetic nurse injector.
Brittany's Favorites
Treatment: Sciton Halo
Product: SkinMedica TNS Advanced+
Starbucks Drink: Iced americano with sugar-free vanilla and a splash of cream
MICHELL
FRONT OFFICE COORDINATOR
Originally from Zacatecas, Mexico, Michell now calls Washington home. She has over a decade of experience in the healthcare industry. Michell loves interacting with the patients at MD Cote and prides herself on developing meaningful connections. When she isn't making someone's day brighter here, you can find Michell trying a new restaurant, sightseeing, traveling, and enjoying a concert.