TRANSFORM THE WAY YOU FEEL IN YOUR SKIN
Free Shipping on All Orders. 20% off when you Subscribe & Save. Samples & Gifts with Purchase.
SOUTH PUGET SOUND'S PREMIER MEDICAL SPA
MD Coté is South Puget Sound's Premier Medical Spa providing Laser Genesis, Laser Hair Removal, Laser Vein Treatment, Physician Strength Chemical Peels, Botox, Juvederm, Voluma, Microdermabrasion, Dermaplaning, and Facials to satisfied clients in the Maple Valley, Covington, Black Diamond, Issaquah, Renton, Factoria, Auburn, Kent, Tukwila and other Greater Eastside and Seattle, Washington locations.
Meet Our Doctor
Dr. CYNTHIA COTÉ, OWNER & PHYSICIAN
Dr. Coté is a Diamond Plus Partner with Allergan, positioning her within the top 1% of injectors in the country.
Dr. Cynthia L. Cote graduated with her MD from Temple University Medical School in 1987. She has over 30 years of professional experience in the medical field and is Board Certified in Family Medicine. She has been a University of Washington Family Practice Assistant Faculty and is certified in Bariatric Medicine and Holistic Medicine.
For over 17 years, Dr. Cote has specialized in injecting Botox, Fillers, and minimally invasive anti-aging procedures. She has trained with some of the world's top injection experts and stays up-to-date on the latest products, trends, and techniques. Dr. Cote is a member of the American Academy of Anti-Aging Medicine and has been a trainer for Suneva, an injectable filler.
Among her many accolades in aesthetic medicine, Dr. Cote is a Diamond Partner with Allergan, which puts her in the top 1% of injectors in the country.
Part of Dr. Cote's passion is educating her clients on their options to restore and enhance their natural beauty. She believes in empowering women through all phases of their lives to improve their self-confidence.
I absolutely love Dr. Cote! I go in occasionally for Botox and I always have excellent, long lasting results. Dr. Cote is remarkably intelligent, personable, and professional.
BEFORE & AFTER
PHOTO GALLERY
GET THE LATEST NEWS
Laser tattoo removal is a method of fading or completely removing a tattoo from the skin. This treatment is readily…
Dr. Cynthia Cote knows how unsightly and bothersome a "double chin" can be for adult patients. Thanks to continued advances…
Do you find that you have poor skin texture and tone? Do you deal with redness and skin imperfections including…
WHAT OUR PATIENTS ARE SAYING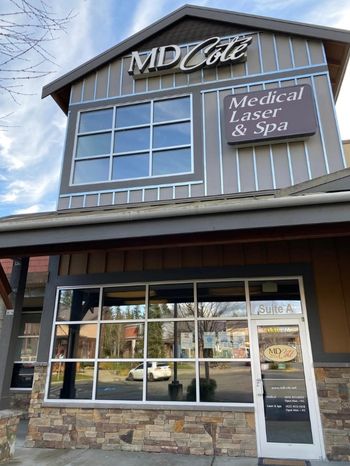 OUR PRACTICE
A visit to MD Coté Medical Spa gives you access to one of the top physician cosmetic injectors in the country and world-class aesthetic treatments. We take time with every individual client to understand their unique concerns and find genuine fulfillment in offering treatments to match their lifestyle. Whether your outlook on life is "Go big or go home!" or "Slow and steady wins the race", we know that we can create a treatment plan to give you the best results with your budget and timeline in mind.